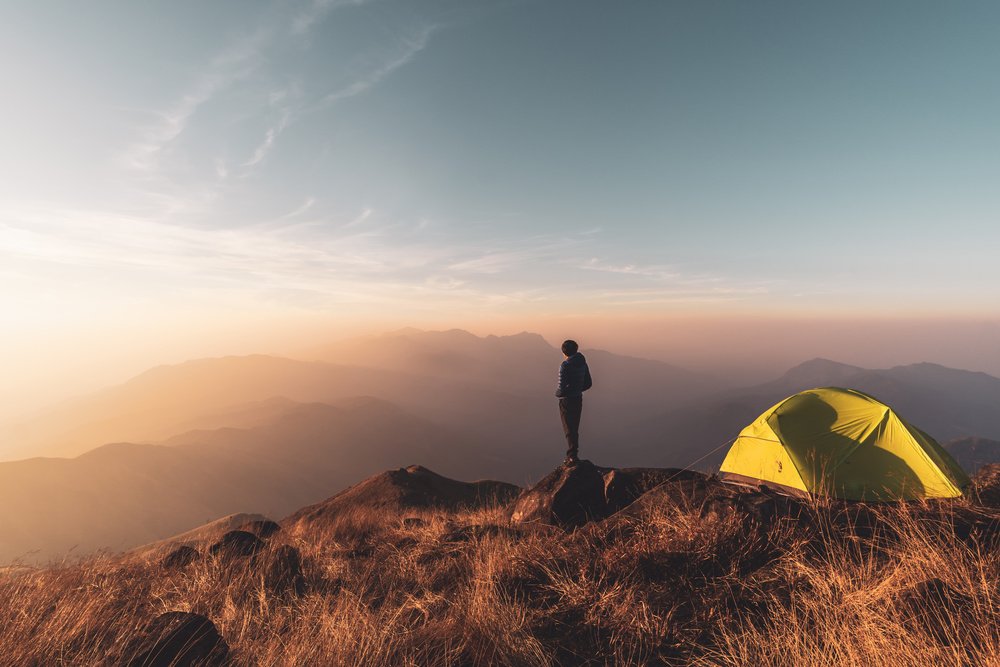 Perhaps it is a shame that some of the most rewarding places to camp in the U.S. are also the most difficult. Or rather, maybe that makes them all the more rewarding. As it happens, mountain camping is one of the most breathtaking outdoor experiences that America has to offer. From the majestic Rockies to the higher regions of the wonderous Appalachians, mountain camping is something every outdoor enthusiast should experience at least once.
However, there is no doubt that camping in the mountains is a challenge, especially for a population of Americans who usually live – and, indeed, camp – at much lower elevations. Besides the cold, there is also the very difficult terrain to deal with (can you pitch a tent on a rocky slope?) and the thinner air can make physical exertion that much more exerting. You are also pretty far from all the usual amenities and medical help which is available for camping in less remote places. Nevertheless, it isn't popular for nothing, and, with the right preparation, it is certainly something anybody can pull off.
If after reading this guide you still feel like a week up the mountains might not be for you, there are a few mountainous camping locations (or locations with good views of the mountains) available at lower elevations. At the end of the day – like so many other things in life – preparation is all-important.
Top Tips
So, here follows a body of advice that has come down to us from the many who have gone before, conquering the mountains and making memories that last a lifetime:
Have a Base Camp
In the vast majority of cases, you are not going to live anywhere close to the mountains in which you want to camp. And you are probably going to have to make it – with all your gear – to some sort of base camp before you begin your ascent. This can be thought of as your place of refuge should anything go wrong and you need to retreat. You should find one with all the amenities that will not be available further up the mountain, and you will need to effectively transport your gear here too. Rollercam, a company specializing in tie-down straps for outdoor pursuits, recommend that you make sure everything is secure for the trip by making use of sturdy and adjustable cam straps.
Bring the Right Stuff
Mountain camping equipment doesn't differ too much from any other kind but, generally speaking, it should offer more warmth than is standard and you should also bring some equipment specifically used by mountaineers. Accordingly, look for a quality warm tent, bring thermal clothes and, in terms of food, be sure to stock up on bananas and water, as these offer the hydration, electrolytes, and slow-release energy that will help you deal with the mountain terrain.
Camp on the Leeward Side of the Mountain
A piece of classic mountaineer's advice goes a long way here. Try your best to camp on the leeward side of the mountain if you can. There is less wind here and weather conditions, in general, tend to be milder. This can make all the difference.
Pack the Sunscreen
This one might surprise you. But when you are up on the slopes of a mountain – at any time of year – sunburn is a risk. The atmosphere filters out UV radiation, but there is less of it up there. Cloud cover is also usually less at higher altitudes.
So, these are the things to keep in mind when you are camping at climbers' altitudes. Cover these bases, however, and nothing short of true natural majesty awaits.