Portugal is a beautiful country with lots of destinations to explore during your visit. From historic structures to iconic cities and towns, charming villages, serene beaches, vineyards, and more, there is an endless of places to visit. During your visit to this beautiful country, you can opt for two options for your vacation stay – campervan rental via leading provider Siesta Campers and others or  or hotel stays provided by a range of popular resots and tour operators.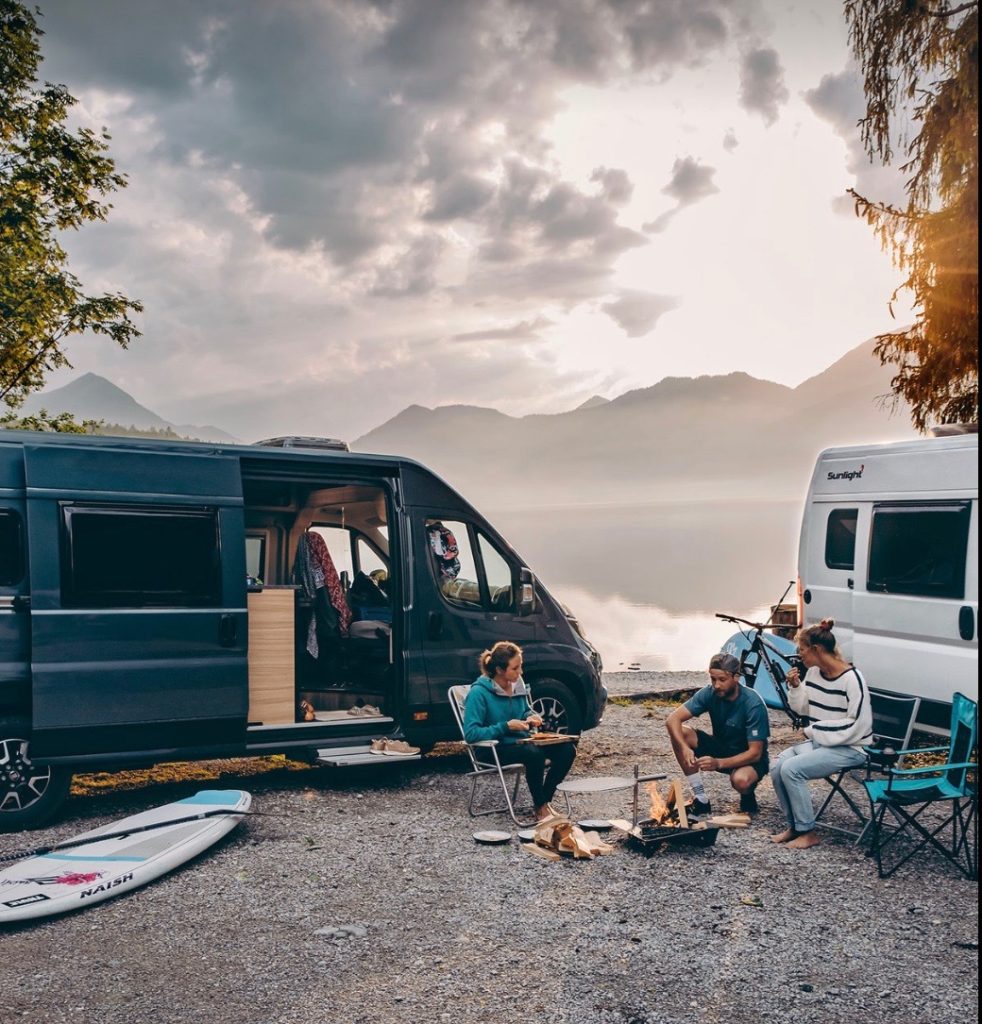 Having visited Portugal a number of times, I have had the benefit of experiencing both options. And while there are several benefits to both options, I found renting a campervan to be the best of two experiences. So, if you are looking to visit Portugal anytime soon, below are some of the top reasons why you should ditch a hotel room for campervan rental.
Huge trip cost savings
One of the best reason for exploring Portugal on a campervan is that it can offer you huge cost savings. Despite there being several cheap hotels in Portugal that can save you money during your trip, savings from campervan rental can be more significant. To start with, the total cost of staying in a hotel during your stay can be quite high compared to renting an RV. This is especially the case when you include factors such as luxury hotel stays and additional services such as breakfast, housekeeping, peak seasons, etc. The cost of a hotel stay will even be higher when you are vacationing as a group; hotels charge per person while campervans rental will be for the vehicle only.
Aside from accommodation costs, hiring a campervan will also help you save in terms of meals. With a hotel stay, you can only eat at the hotel or go out to eat a restaurant. And while these meals will be quite delicious (and allow you to sample local cuisines) the downside is that they will be quite expensive. With an RV, however, you can cook your own meals; as the RV comes with a fully equipped kitchen. This will allow you to enjoy huge savings, especially if you are traveling in a party of two or more people.
Lastly, campervan rental allows you to merge accommodation and transportation costs. The only additional cost you will have to incur are fuel and campsite fees. For a hotel stays, however, you might have to incur additional expenses such as hotel transfers, bus, train, and plane tickets when visiting other destinations, taxi fare, and rental car.
The amazing campervan lifestyle
Another top reason for renting a campervan instead of staying in a hotel is the amazing lifestyle a campervan road trip offers you. And while spending the night in a hotel in Portugal can be relaxing, though not always – consider those noisy neighbours you may encounter – a campervan stay can offer you a much exciting experience and independance.
With an RV rental, you get to enjoy unforgettable experiences such as camping around the fire with your fellow travellers while singing and sharing exciting stories. There are also no limitations to RVs as to the check in and check out times, meal times (if you are eating at the hotel), no packing and unpacking, and no need to worry about housekeeping. Renting a campervan also allows you to enjoy several different views, even a new one or several every other day. This is quite different from a hotel stay, where you are only greeted with a single view every morning, and sometimes, it might even not be that good.
Another benefit of the campervan lifestyle is that you get to enjoy home-like comforts such as home-cooked meals, doing your own chores, a home-like bed, lawn chairs where you can sit outside and enjoy the weather, freedom of moving about (and playing for kids) in the campsite, and so on. There might be a number of downsides such as the tasks of cooking, cleaning, doing laundry, emptying sewage tanks, and so on, but these will also add to the homely feeling, which can make your vacation even more exciting.
Traveling flexibility
One of the major downsides of a hotel stay during your vacation in Portugal is that it puts huge limits to your travelling plans. First of all, staying in a hotel will limit your exploration to a single region, unless of course, you decide to book another hotel in another location. And even when booking another hotel, you must do so in advance, and even then you will still be limited to the destinations you can visit. On top of that, with a hotel stay, you are limited to the number of hours you can explore – you must come back at night, which means restricting your day trips.
A campervan rental, however, offers you unlimited freedom to explore all the locations you want for as long as you want. If you are not pleased with a certain destination or want to see more, you can simply drive the RV to the next spot on your itinerary. And since you are sleeping in your RV, you can explore your favourite spots for as long as you want. A campervan rental thus the freedom to drive further and explore more, which makes your vacation more adventurous.
Getting you close to nature
Unless you are staying in a beach resort, log cabins, vineyard estates, and other similar accommodation, most of your time in a hotel stay will be spent in developed areas. As a result, you will have to travel quite a distance to reach tranquil locations such as hiking sites, nature trails, fishing spots, camping spots, surfing and skiing spots, and other nature spots.
With an RV, however, you simply need to drive your motorhome to the site you want to visit. You also do not have to worry much about wandering too far from your hotel room or staying out too late. In fact, you can even camp in your favourite spots and get to enjoy the best nature has to offer – wildlife, breathtaking scenes, and tranquil atmosphere.
Essentials needed for comfort
A hotel stay might have a comfortable bed and other luxurious amenities, but a campervan can be just as comfortable and luxurious. A good campervan will come with all the essentials you need for a comfortable vacation – a comfortable bed, an equipped kitchen, bathroom amenities, power and charging outlets, and so on. You might even find luxurious campervans that come with additional benefits such as more space, comfortable chairs and lounging spaces, motorized awnings (for an outdoor patio), entertainment systems, solar power, etc. Therefore, with a campervan rental, you can still enjoy maximum comfort as you are exploring various destinations in Portugal.
Summary
If you are planning a visit to Portugal, a campervan rental can be a better choice compared to staying in a hotel room. From reduced trip costs to increased flexibility, an adventurous experience, and a homely feeling, touring Portugal on a motorhome can be a memorable experience. The best part is that you can even find several campervan companies offering comfortable and luxurious campervans, which will offer you great comfort.
Tell us how you get on with your trip, did your hotel neighbours spoil your holiday or van break down? Where are the best spots and what would you do different next time?